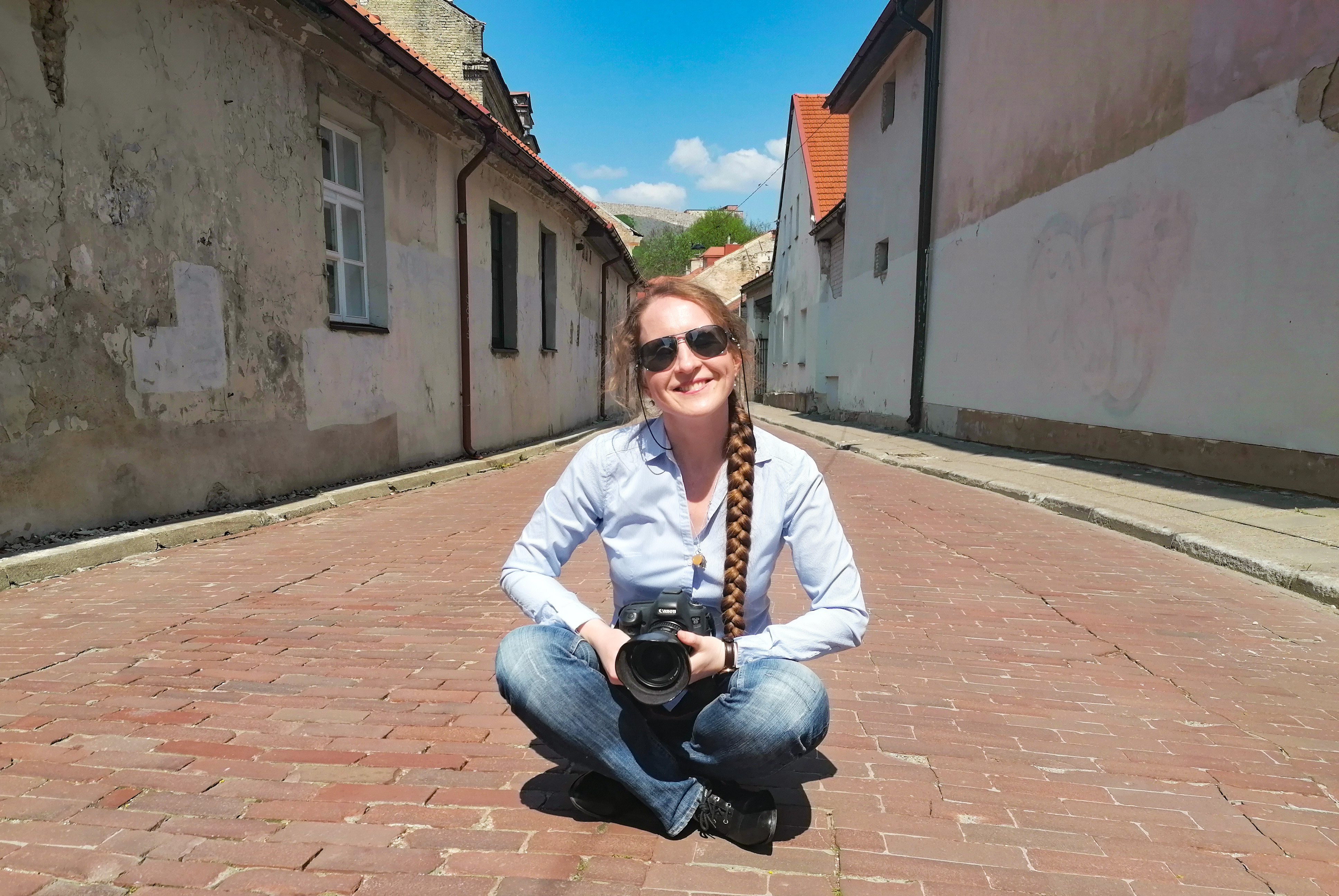 "Photograph with your heart!" (Jan Bulhak)
        My name is Orinta (nickname - Orintishka) and I am a freelance Travel and Lifestyle photographer/licensed professional tour guide based in Vilnius, Lithuania. My work is focused on capturing the natural charm of a given location. Photography is both a form of self-expression and a window into new worlds, cultures and experiences. It's an ongoing process of daily learning and mastering new skills. The positive emotions I experience from photography are what keep me so passionate about my craft.
        As a volunteer working with social re-integration projects, I have had the great opportunity to introduce photography as a way to help prevent professional burnout among people working with socially vulnerable groups.
        Since 2009, I have been a member of Fotoexpress.lt, an association of professional and amateur photographer. Encounters with renowned international photographers, travels and exhibitions have inspired me to keep growing in the photography life. I am continually learning, discovering and improving my abilities in different styles of photography.
My images highlight the subtleties of travel attractions, cities, historical monuments, local people, and the beauty of nature.
Patrons choose my pictures for their homes, offices, magazine articles and tourism collaterals.
Photography life: 4 personal exhibitions, 7 exhibitions with association Fotoexpress.lt, international photographers' seminars, photowalks, photo projects, contests, a photographer at Lithuania's pavilion at Expo2020 Dubai (photography of delegations and events).
Winner of the category "The Connection Between Sakura and Man" (photo competition "Sakura in Lithuania" organized by the Embassy of Japan in Lithuania, 2021).
Take a look at my galleries: every photo is available for purchase (Digital file - for Commercial and for Personal use - Full size and 2000 pxs. size).
My contacts: This email address is being protected from spambots. You need JavaScript enabled to view it., phone +370 614 76573